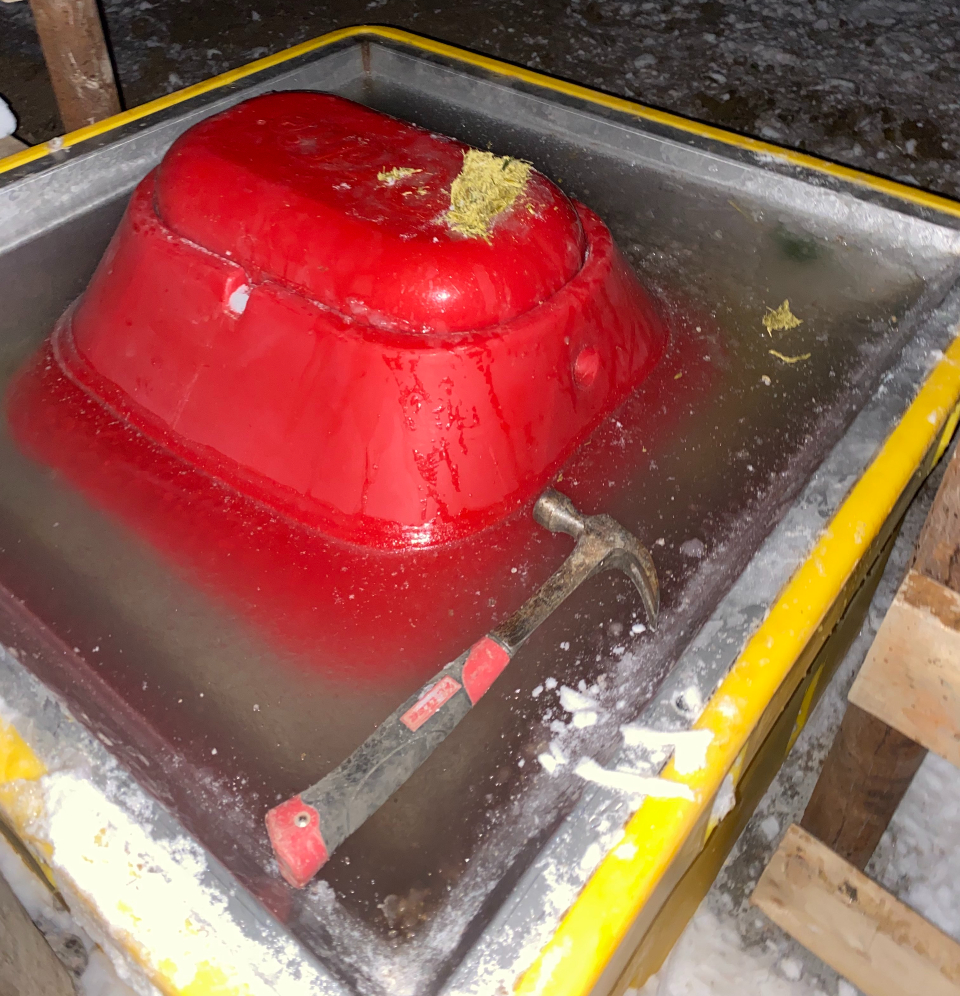 Prevent Watering Bowls from Freezing
A common problem that livestock producers face is the threat of a watering bowl freeze up in the winter months. A frozen watering bowl can result in unplanned repair costs and consume a producers most valuable resource, time. A producer must take care and attention to their water bowl set up to avoid freeze ups.
Some of the steps a farmer will take to prevent freezing watering bowls include the installation of heating elements and retrofitting less efficient water bowls with new insulated bowls. While these steps help reduce freezing problems, the prevention of freeze ups still relies upon one thing: visual inspection by the producer many times per day when temperatures are well below freezing.
While visual inspection is a very effective method on keeping an eye on their water supplies, it is not physically possible for a farmer to watch their watering bowls at all times of the day. FarmSimple Solutions understands this problem and has designed and built the Herd Hand DT that provides 24/7 temperature monitoring of the water as well as the internal temperature of the watering bowls. The Herd Hand DT can be installed on any water bowl and you can learn more here https://farmsimple.ca/how-work/